Freshly Prepared and Delicious Takeaway Food. Made on the premises using primarily Organic, Locally Sourced and Fairtrade ingredients. Sandwiches · Salad Bowls · Quiches · Pasties · Pies ·Flapjacks · Cakes · Sweet & Savoury Snacks. Ice-creams and Sorbets. Frozen meals/soups Vegetarian · Vegan · Gluten Free options. Soft Drinks · Cans & Bottles · Teas · Coffees · Hot Chocolate Free water bottle refills. Opening Times : Mon-Fri 8:00am-5:30pm · Sat 9:00am-4:00pm · Sun 10:00am-2:00pm (Jul-Oct)
King's Kitchen opened for business on 31st May 2016 following a year-ong refurbishment of the shop, mainly carried out by the business owner Jill King who brought all the passion to the project that she now devotes to bringing fresh, healthy and tasty foods to the town.
King's Kitchen had been a long held dream but is now a reality!
Jill prepares all the food, using the finest ingredients available, sourcing carefully from local suppliers, growers and producers. Using Organic and/or Fair trade ingredients wherever they're available. With Gluten Free, Vegan and Vegetarian options alongside Organic Eggs, Cheeses, Dairy, 'Happy Meat' and responsibly sourced Fish dishes the choice is a bit 'too much' (a customer was heard to say). Seasonality will be a big thing, as organic vegetables dictate what is available. Oh - and she makes Ice-cream, sorbets and Chocolates too!
The White and Multigrain Sourdough Bread for the made-to-order sandwiches comes from an artisan bread maker, Gordon, at Moor Bakes in Buckfastleigh. Freshly delivered there are some whole loaves available for purchase from Tuesday pm - first come first served.
Coffee is sourced within the County, Voyager, roasted and ground in Buckfastleigh and Owens, roasted and ground in Modbury (Owens produce probably the best Decaf Filter Jill's tasted)
Lunch items can be pre-ordered by calling 01626 638071, or you can order a whole cake or quiche, for those unexpected guests who tell you the day before that they're going to 'drop in'. Small gatherings also catered for, up to 30 people is easily managed, for larger groups plenty of notice is welcomed - discuss it with Jill as soon as you can.
Jill is a member of Food & Drink Devon whose motto 'Love the Flavour' really does apply to her cooking.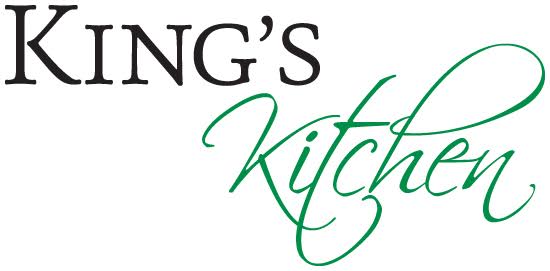 Get in touch
King's Kitchen
79 Fore Street Bovey Tracey,
Newton Abbot, TQ13 9AB
Tel: 01626638071
Web: Click here to vist
Our location
Other businesses in this category
Shaptor Studio B&B

Situated in a quiet area just outside the Town , although still within easy walking distance to it and other amenities like the House of Marbles and the outside swimming pool We are right next to the Granite Tramway bridle path and close to the edge of Dartmoor for fantastic walks or cycle rides.

Brookside Café & Restaurant

A great place to meet for breakfast, coffee, lunch or afternoon tea!.

The Edgemoor Hotel

A family-owned, dog friendly country house hotel in Dartmoor, South Devon.

Clare's Preserves

Artisan producer of award winning sweet and savoury preserves, Clare's Preserves is based in the foothills of Dartmoor.

Baskervilles Ice Cream Parlour & Coffee Shop

Located in the busy pretty Dartmoor town of Moretonhampsted in the heart of Devon serving outstanding Ice-Cream and fabulous locally roasted coffee.

Nourish Festival

Nourish Festival August 31st Nourish Festival is a festival celebrating food, craft and classical music set in the pretty town of Bovey Tracey, on the edge of Dartmoor.

The Moorland Hotel Haytor

With its magnificent location, The Moorland Hotel has always been attractive to those who enjoy peace and tranquility as an escape for an activity or two.

Home Farm Café

"Local seasonal produce & food, made with love" Our friendly Cafe is set within 250 acres of beautiful parkland on the edge of Dartmoor National Park.

Wildmoor Delicatessen Cafe & Wine Garden

Situated in the town centre of Bovey Tracey, Wildmoor is your destination for everything foodie.

House of Marbles

A tourist attraction, shopping destination & eatery - great for families and those of all ages as there is something for everyone.

Dartmoor Community Kitchen Hub

That Dartmoor Community Kitchen Hub is a group of local chefs who are dedicated to providing home-cooked, quality chilled meals using only local ingredients.

Dolphin Hotel

The Dolphin Hotel was built in the late C19 as a coaching and posting house.

Spice Bazaar

Offering a unique, contemporary style of Indian Dining, the restaurant has thrived on its reputation for outstanding cuisine, served up in style with the swish of linen napkins and the flash of a friendly smile.