Lasting Impressions Bespoke Goldsmiths
Lasting Impressions was formed by Multi Award Winning Goldsmith Ian Hall in 1999 who had previously gained a wealth of fine jewellery manufacturing experience in the world famous...…….. Birmingham Jewellery Quarter since 1983 A move from Worcestershire to Devon in 2004 followed by the opening of the shop / studio / workshop in Bovey Tracey in July 2005 which allowed the public for the first time direct access to Ian's goldsmithing skills.
Our forte ....................................at Lasting Impressions is creating Bespoke Fine Jewellery.............. some may describe this as
"Custom made jewellery / Hand Made Jewellery "
Making a "one off " unique piece of jewellery, or one may even describe it as creating family heirlooms of the future !
The plethora of skills gained over the last 38 years by our on site goldsmith can be accessed here in
Bovey Tracey Devon
40A TQ13 9AD
Other commission enquiries may include making plain wedding rings......................
through to utilising our re-design / restore facility where our clients existing jewellery can be re-modelled into a new design or expertly renovated or re-created back to its former glory.
We can also facilitate more simple processes like re-size rings , repairs to customers stone set fine jewellery , engraving etc
Please note we trade totally by " prior appointment "
All since covid arrived in the Uk
Mondays to Saturdays ........ 10am until 5 pm
( Closed Sundays and public bank holidays )
An article written by the Platinum Guild international ( PGI ) .......... on the link below might be of interest to you ,
Lasting Impressions Bespoke Platinumsmiths are a previous PGI recommended retailer too !
N.B.
Further down within this information listing you will read that Platinum is currently the same price compared to it's price
10 / 12 years ago,
This compared to a lot of other precious metal prices that have increased over the same period ....................
( April 2021 text update )
---
---
We stock more British made jewellery / made by others too..................
One example of this is a sterling silver " Hayseed " link bracelet priced £21.00
( April 2021 )
( Possibly less than the price you would consider paying for of a bouquet of flowers ! )
So we hopefully have something for everyone / for a small gift for a loved one maybe ?
---
---
Our Moto ...........
Even though one would think Bespoke Fine Jewellery creations are more expensive, in a lot of cases they can be made for a similar price to a quality high street shop fine jewellery "off the shelf " purchase , but with clients knowing we have personally created something especially unique for them with British Craftsmanship Guaranteed !
Our in-house goldsmith who has a passion for hand crafting fine jewellery since 1983, who embraces modern fabrication methods working along with traditional goldsmithing hands skills, meticulously taking a special pride in the final finish of the precious metal mounts the stones are set in.
We hear a lot about the qualities of precious stones all of the time when looking for fine jewellery on websites, Tv shopping channels, High street shops and in the media, but not very often do you hear about how well the precious metal mount holding the stones is crafted and finished.
At lasting Impressions Award Winning Hand finishing comes as standard whatever we are working on for you.
Commissioning a bespoke fine jewellery piece from us is made a special, memorable experience by us involving the client throughout the manufacturing process, allowing them to actually speak face to face with the goldsmith who will be making their special order, viewing their commission at different stages of manufacture, selecting their diamonds and gem stones, trying their piece on for size etc, etc , so their completed piece fits correctly first time and it is exactly what the client imagined is was going to look like.
This very personal service we offer to our clients ( in our mind ) could not be reproduced with an online order with a company far away or even dealing with a high street jeweller who sends their work away to a workshop as there would be too many people between the maker and the client to get things right first time !...... Some times these days a Uk based High street Jeweller may well even use a workshop overseas too.
---
---
The majority of our Valuations are set at a fixed Valuation price per item ...................
Which includes a Clean and Check over of the piece of jewellery
( Jewellery MOT )
BUT WHY DO I NEED A VALUATION FOR MY JEWELLERY ......?
Please feel free to have a look at this short video ref " you tube link " below that my business insurers
" TH March " have made
You might find this very interesting .......................
You may be wearing an item of jewellery that you think is insured for loss or accidental damage by your current insurer, but if the item of jewellery has not been valued recently ( within the last 3 to 5 years ) and you have to make a claim for a total loss, the insurance pay out figure may not be enough to purchase a like for like replacement because your insurance companies settlement figure will be based on the last dated / recorded / valued proof that you can supply ..... if it was many years ago .. this would mean the insurance claim settlement figure could be possibly thousands of pounds short off the current new UK replacement price for the item.
E.G.
A platinum single stone diamond engagement ring I personally made for a client 12 years ago for £5,300.00
was recently re-valued " independently " with our UK based valuation partner.................
The ring's new UK insurance replacement value was stated on the valuation document £12,400.00
Naturally you insure your home and possibly review the replacement cost of your buildings and contents periodically to keep it all insured correctly in line with inflation / current replacement price's , just in case you have the misfortune of a total loss,
So why not give your insurance company an up to date valuation / proof of value for your fine jewellery / Thus if you have a loss they can offer you a settlement figure that will actually replace the item for you.
N.B.
A lot of jewellers base their valuation fee on a percentage of the current valuation price of the item they have just valued for you,
Thus you do not know what the valuation is going to cost before you engage their valuation services and their work is done !
Comparing this to our ............ what we perceive to be the fairest way to offer a valuation for a client at Lasting Impressions Bespoke Goldsmiths with the majority of our valuations falling into our fixed price valuation service ,
I.E. The majority of our valuations will cost the same fixed price per item valued.
( N.B. Bulky silverware items, fine jewellery holding numerous stones may command a slight increase in the valuation fixed pricing structure as well as the express valuation services we offer have an increase in the standard pricing structure too, watches will also incur an additional valuation charge )
All the above can be quoted for , before you engage a valuation with our business , thus you know 100% what a valuation is going to cost before you engage the valuation process with us .
There are lots of diffrent types of Valuations one could chose from .....
E.G. For Probate when some one has passed away .
But the most common valuation request is so you can present your insurer with a copy of the document and insure the item at the current UK high street replacement costs or current UK antique shop replacement value .
---
---
Diamond certification, coloured stone certification, Pearl testing , Precious metal testing / Hallmarking, laser engraving are all services we can offer as standard to our customers......
We are also approved by the Fairtrade Foundation in London
to sell Fair Trade Gold too !
https://fairgold.org/fairgold/finder/index?center=35.467327%2C-97.518032&address=devon+uk
Because our business has evolved from the Fine Jewellery manufacturing side of our trade,
We have a unique understanding of the work we do.................as we are not just another Uk High street Retail Jeweller buying in stock and selling it on.
---
---
We do not stock or make any Silver / Gold or Platinum plated jewellery nor stock hollow chains ,
( Rolled Gold / Gold filled / Vermeil , etc , Vermeil is Gold plated silver jewellery )
Many high street and internet based jewellery businesses offer this type of plated product for sale these days , this hollowed out / plated / coated jewellery made by others ........is to make the piece sell for a certain / lesser price point .......... Sometimes these types opf products are that thin / contain not alot of precious metal as they are injected with liquid plastic to stop the item denting during normal wearing .
The look of plated items when they are purchased brand new ............ will not last forever as the surface plating will wear off and show the base metal colour beneath the plating / top surface , some plating coatings used these days are only 2 microns thick.
( I.E. less precious metal contained in the piece = a lesser retail price ) ..... but in many cases this compromises the durability of the item overtime too.
We like to think here at Lasting Impressions we are supplying / making family Heirlooms of the future ....
So why compromise a fine jewellery commission ref a little less precious metal contained within it's design, if a none hollow version will then last more than a lifetime ....!
After all it costs no more in labour time to make a solid quality piece compared to a hollow one.
---
---
We specialise in working with / supplying Gemological Institute Of America ( GIA )
certified natural diamonds
A plethora of interesting precious stones info on this link below ....................
---
---
Cliq Jewelry / Superfit ........................... Hinged rings
2018 Superfit have re-branded to Cliq Jewelry since developing their unique hinged ring system in 1993
We can supply totally New Hinged wedding rings / hinged engagement rings
All the way through to retro fitting of this unique hinged shank / band system to most original customers engagement ring designs
All worked upon in our on-site Devon based workshop too
A fantastic solution for ring wearers if you suffer from Arthritis, or have a problem / larger finger joint after an injury .....
A couple of short video's on the youtube links below about this fantastic technology that can be applied to rings.
---
---
We are also licensed to work with Argentium silver alloys
Argentium can be hallmarked at a UK Assay Office.
Argentium is a special anti tarnish silver alloy.
Argentium Silver alloy is a little purer at 935 parts per 1000 compared to standard 925 purity Sterling silver .
Keep your eyes open for the Argentium " Flying Unicorn " logo stamped alongside any UK Sterling Silver / 925 hallmark.
The additional "Flying Unicorn" mark is your guarantee that the item is made from this special Argentium silver Alloy
---
---
Our past achievements include.............
Making a Platinum diamond set Tiara for a UK Trade fair International Jewellery London ( IJL )
Individual limited production runs of pieces for DeBeers Diamond Occasions promotions.
Also numerous awards from" The Goldsmiths Craft and Design Councils " annual competition at Goldsmiths Hall in London....................................
(The Oscars of the UK Jewellery making world)
Accreditation to the "Platinum Guild International" (PGI) Recommended Retailer Program in 2008 to promote high standards of product knowledge and customer service.
---
---
---
---
---
In 2012 our Goldsmith was honoured to be selected by the " British Jewellers Association " ( BJA ) in their 125th Anniversary year to play a key role in the manufacturing process for a gift made from BJA members donated precious materials, this gift was named " The Eternal Dove Brooch " by the designer and was presented by the BJA to........
Her Majesty Queen Elizabeth II on the 5th December 2012
( HM's Diamond Jubilee year )
We were all delighted to see HM wearing the BJA brooch gift upon her light blue / sky blue coat on Christmas day 2012 at Church on the Sandringham Estate.
---
---
---
---
---
We are a member of " The National Association of Jewellers "
The BJA and the NAG members voted in June 2015 to merge together their Jewellery trade associations to form one stronger association for the UK jewellery trade, following the voting process in June 2015 ...... then on the 1st January 2016 the NAJ was formed.
" The National Association of Jewellers " is the new Jewellery trade association for the UK .....
with a lot info for the general public to access on the NAJ Website too.
The National Association Of Jewellers ( NAJ ) www.naj.co.uk
---
---
PURE PRECIOUS METAL GLOBAL PRICES OVER THE LAST 10/15 YEARS
Since we opened our doors here in July 2005 the global prices of all precious metals have all increased.
So if it has been a while since your last fine jewellery purchase............
you might find the information below interesting .........
To look into the historic global prices of PURE GOLD over the last 10 to 15 years
Currently as I type this update on the Bovey Tracey Town Councils website February 2020
Pure gold price is around 1.75 x the price it was 10 years ago
February 2020 Pure Gold was costing around 5 x the price it was 15 years ago !
The majority of Gold jewellery we use in the UK is made up of Gold Alloys, these are graded by how many pure gold
" parts per thousand " ( PPT ) mixed with other metals to form the gold alloy.
375 PPT ( 9ct )
750 PPT ( 18ct )
916 PPT ( 22ct )
On the other hand PLATINUM currently costs around the same price as it did
10 / 12 years ago !
( Update above ref Platinum date April 2021 )
The purity platinum we use here in the UK is 950 PPT
So summing up all of the info above ....................even though platinum is 30 x rarer than gold ................
Platinum's price over the years has taken a different track..........
---
---
Palladium............
The standard purity used in the UK is 950 PPT ............ but there is a 500 PPT option , but this is less durable / softer than the 950 alloy mix due to 50% of the 500 palladium alloy content will be silver .
Palladium is the newest "Platinum Group precious metal " to be discovered just over 200 years ago which contains some of the properties of Platinum .....
but not all !
Palladium is 88% lighter than platinum for the same volume and less hard wearing compared to Platinum.
Pure Palladium price has increased dramatically over the last 10 / 15 years.
February 2020 Palladium is ............. 19 x more costly compared to it's 2005 price !
Silver............ 925 purity / Sterling silver
Silver has increased approx 3.5 x the price it was 15 years ago
All precious metals are traded globally and their value can go up ..... as well as down over time .
---
---
So if you have always thought about commissioning a piece of platinum fine jewellery .............
2021 may be the right time to make that enquiry, considering platinum currently costs less than 18ct white gold alloy.
( Dated April 2021 )
---
---
We offer a Free ring removal / cut off service for clients who have had an accident or a medical condition that has caused their hands to swell.
N.B. All jewellery cut off a persons body is totally at their own risk .
We can only cut off precious metal jewellery off a persons body ..............
Other none precious metals like titanium , tungsten carbide etc...... the jewellery will have to be removed at a hospital.
---
---
Free visual " Jewellery MOT "
to check your precious gem stones are still securely held in your jewellery mount.
Most of our clients call in to see us when they have lost a gem stone, so why not take advantage of this free service !
As with most things in life................... a service / maintenance is needed every now and again when owning fine precious metal / stone set jewellery .....
just like having your car serviced or a washing machine repair to keep things in fully serviceable / working order !
---
---
---
---
---
---
---
---
---
---
Also..........
As our business / workshop is not located in a city, our business running costs / overheads are less........ thus we can pass on that saving to our customers within the competitive prices we offer .....
but remembering our business will still have the same physical security, police response alarm systems and insurance in place that a city centre fine jewellers should naturally have too.
---
---
---
---
---
Our Opening Hours may look a little strange to some....
( But not so much now Covid-19 has arrived )
We would love you to call in and see us face to face in our workshop/ shop to discuss your fine jewellery requirements
But following Covid-19
To give our customers the confidence, security & peace of mind to visit us again
Our entire business premises will be .......................
" 100% our clients own space " within their prebooked appointment time .
---
---
---
---
---
---
---
---
---
---
---
Our new trading practice ........... " By Prior Appointment Only "
10 am until 5 pm
( Closed Sundays & Bank Holidays )
---
---
---
---
---
---
---
---
---
---
---
We are next door to the Post Office / Spar shop in the centre of Bovey Tracey TQ13 9AD
Tel 01626 833177
We send out regular posts on our Google Business and Google maps pages too
https://www.google.com/maps/place/Lasting+Impressions+Bespoke+Goldsmiths/@50.5940893,-3.6812558,18.25z/data=!4m5!3m4!1s0x486d0733affe4b51:0xd8d9678eaf618597!8m2!3d50.5936434!4d-3.6749504
We are a member of " The National Association of Jewellers "
We hope you found this information within our business listing interesting.........
and look forward to meeting you in the future...................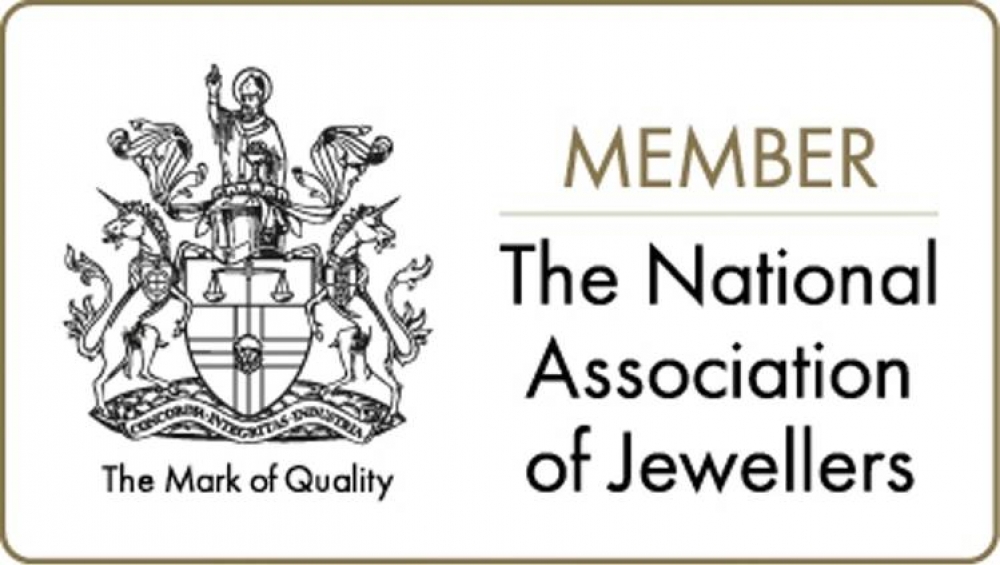 Get in touch
Lasting Impressions Bespoke Goldsmiths
40a Fore Street,
Bovey Tracey, TQ13 9AD
Tel: 01626 833177
Web: Click here to visit
Our location
Other businesses in this category
Shaptor Studio B&B

Situated in a quiet area just outside the Town , although still within easy walking distance to it and other amenities like the House of Marbles and the outside swimming pool We are right next to the Granite Tramway bridle path and close to the edge of Dartmoor for fantastic walks or cycle rides.

Flags by Bridget

The stunning Flags you can see hanging in Bovey Tracey were created through a Community project run by Bridget as lead artist, to work with local businesses and organisations to create unique, large colourful flags to brighten up the Town.

Pom Stitch Tassel

Hi, we are Pom Stitch Tassel, a Devon based craft company specialising in craft parties, workshops and sewing lessons.

Nourish Festival

Nourish Festival August 31st Nourish Festival is a festival celebrating food, craft and classical music set in the pretty town of Bovey Tracey, on the edge of Dartmoor.

Devon Guild of Craftsmen

An acclaimed free entry contemporary crafts venue with large craft shop and a lively programme of exhibitions and events.

Devon Cottage Cards

Greeting cards created from watercolour paintings.

Spin A Yarn

We are a specialist yarn shop located in Bovey Tracey offering exciting yarns from as far around the world as New Zealand, Japan and Peru, along with locally produced organic wool and fleece.

Mark winston carpet whipping

Home improvement, carpet fitting,.

Serendipity - Patchwork and Quilting

Craft business specialising in patchwork and quilting.